IGP Isère / Balmes Dauphinoises
The Balmes Dauphiné, northeast of Bourgoin-Jallieu, between Crémieu and La Tour-du-Pin, whose relief has a series of parallel valleys oriented from East to West, offering south-facing slopes and enjoying a hot microclimate. The soil of moraine origin, are clay-limestone siliceous, sandy loam or gravelly pebbles. Moreover, the low hills of Dauphiné (late Tertiary) are composed of molasse (sandstone in formation), gravel or poudingues. Between these hills, there are limestone plateaux from the secondary Jurassic era such as the plateau of Isle de Crémieu.

The northern pre-alpine climate with summer heat and associated with an average rainfall allows a relatively short growing season, intense and typical of the Dauphiné. This land is particularly conducive to the production of white wines. Its originality climate, associated with a slightly gravelly clay soil, produces white wines with good maturity, a nice roundness, good volume and allowing a quick tasting. With an average aging potential, the white wines keep a good fat balance / acidity. The red wines are for their most delicate, with a particularly interesting color potential, best enjoyed in their youth, although some will prove to be guard wines.

In recent years, the Isere vineyard has entered a new dynamic with the arrival of a young generation of winemakers. Between 2003 and 2013, 25 companies which main activity is the cultivation of vines have emerged, with an average winemakers's age of 36 years old at the company's creation. With a specific and highly qualitative work on indigenous grape varieties, a environmentally-friendly approach of aging wine when farms are not organically or biodynamically, the IGP Isère was driven by new societal trends caried by the consumers such as short circuits, environmental impact and local food in general. Although direct selling prevails over this type of farms, the great diversity of grape varieties and terroirs, combined with a new awareness, can also address niche markets that go beyond national borders.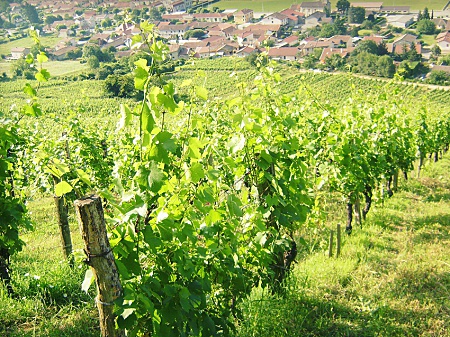 IGP Isère / Balmes Dauphinoises